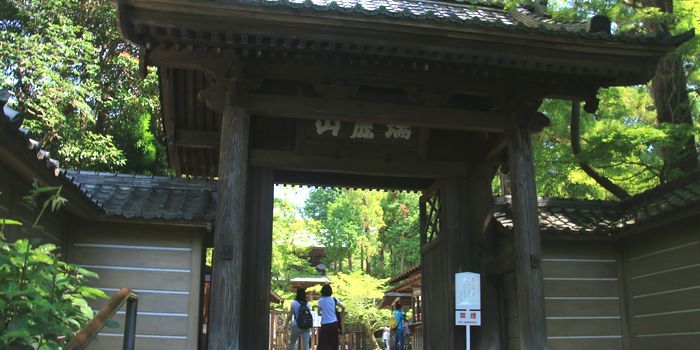 Zen is derived from open enlightenment, Buddha and devote myself to.
Refers to the up's mind Zen and truth of things, and how, to correctly respond to this.
And to concentrate the mind, stabilize the body can sit, to the harmony of body, breath and mind.


In mastering the breathing meditation Serrat mine, and it is secreted in the brain feel radiant, not only overcoming the depression becomes available, good memory, exemplified in various physical and mental effects it.
The efficacy of meditation is proven scientifically.


Before coming to the temple
(1) registration 17:00
まずはお寺に入って受付。いよいよこれから坐禅会が始まります。
(2) change of 17: 10 clothes
A change of clothes in the locker room. Loose-fitting clothes, ready to run!
(3) 17:20 part of Midosuji.
Until the temple filed with his palms together. Buddha made ass let's get started from the foot of the wall.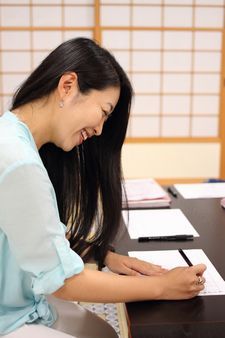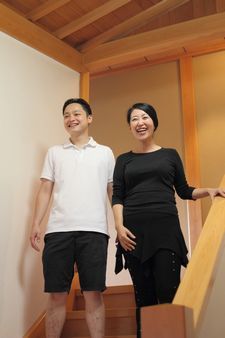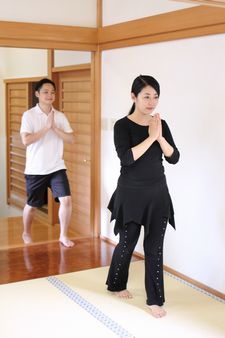 (6) how to set the hands
[Dharmadhatu constant signs]
Paid his right hand with his left hand, below the navel (tanda) lightly. Thumbs make lightly, the egg-shaped ring.
Hakuin's way style]
With your left hand nigirimasu right hand lightly. And following the person difference finger of the right hand the thumb of the left hand 4, like pinching with thumb image.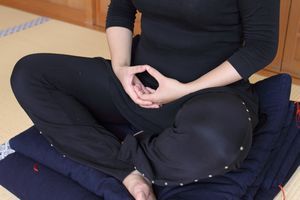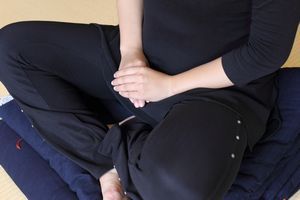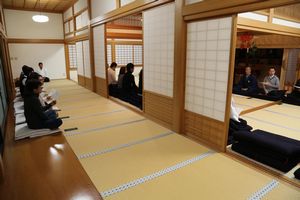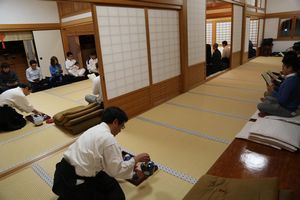 "Not troubled anyway. Better to be resigned. 」
CREACE co., Ltd. Representative Director and President, Mr. INOMATA Kenji


「社長の私は社員を引っ張る立場。自分の内面の向上がなければ、会社の発展もない。そう思いましたね」。経営禅研究会への参加を主宰者の飯塚保人さんから勧められた猪俣司さんは、4年前をこう振り返る。「その時、懐疑的な気持ちは?」と水を向けると、「『ただ坐るだけじゃないの?』という思いが少なからずあったのは確かです」と苦笑する。
初めての坐禅は猪俣さんに爽快感をもたらした。「気持ちよく眠った後の寝起きの感覚に近かった。ああ、リラクゼーションだなと思いましたね。坐禅を組んでいる1時間があっという間に過ぎました」。
こう語る猪俣さんは、経営禅研究会に通い始めて5年目になる。やり方を1回教われば、後は1人でできるのではと思いがちだが、違うそうだ。「会場のお寺以外でも坐禅ができるようになるまでに、3年かかりました。確実に言えるのは、毎月、お寺へ通って飯塚さんの講話を聴き、それを思い出しながら坐禅する。この一連の行為を繰り返したから、できるようになったということ。この感覚は自分で体験しないと分からないと思います」。
猪俣さんの場合、坐禅の開始直後は経営判断で迷っていることが、頭の中をぐるぐる回るという。しかし、その迷いが時とともに10、9、8、7…と1つずつ消えていく。「ああ、自分はどうでもいいことにこだわっていたんだという気づきが得られるんです」(猪俣さん)。
主宰者の飯塚さんは、それが坐禅の核心に近いものだという。「物事の本質を捉えるから無駄がなくなるし、こだわらなくなる。すると後悔もしなくなる。自然と人生が積極的になりますよ」。
坐禅で決断が早くなった
4
年前は坐禅の初心者だった猪俣さんだが、今では坐ると"スイッチ"がすぐに入って集中できるようになった。何かに迷った時や緊張する時は、どこでも坐禅する習慣がついたという。
"There was not much chance I succeeded parents ' second President, so decide for yourself. But, thanks to spiritually tempered visibly decisions, faster. Worrying about exhausted and with more bells and whistles? "
From the (Nikkei Business associe February 2012)

• Monthly meeting scene (photo: Junya Inagaki)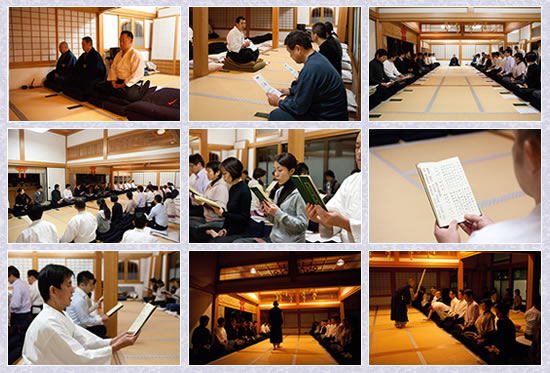 This page has been automatically translated. Please note that it may differ from the original.